There are many places that we list down while planning a tour. Mostly these comprise of places like Switzerland, Malaysia, Greece but why not Pakistan. You will be surprised to see as to how much Pakistan is blessed with. It encompasses such bounties of the nature making it a dream destination for travelers all over the world. It infuses an outstanding blend of pure nature with a delightful atmosphere which creates a breathtaking atmosphere that makes you fall in love with the landscape in an instant. Kashmir tour, Islamabad tour and more tour to various other places in Pakistan let you explore what everyone desires as it is here that one gets to enjoy the unrivaled beauty of snow covered mountains with thriving wildflowers and rich cultural heritage makes it an ideal destination. It is the reason that makes it host the travelers from all over the globe the whole year. The famous places that one must visit are detailed down to provide you with an unforgettable tour:
 Neelum Valley
The one place that tops the list is Neelum Valley. It a place that has some awe-striking landscapes that provide you such peace that you forget all your worries. It is a valley that stretched over 240 kilometers. It is located in the north of Azad Kashmir's capital Muzaffarabad. It is the home to various brooks where you get to see the glistening sunshine that shines on to the sparkling still water. Explore the lush green meadows on the mountains and river water that splashes against the rocks.
Murree
Murree is Pakistan's most popular urban city that attracts thousands of tourists. It is located in the subdivision of Rawalpindi that hosts some beautiful scenic views that take your breath away. One gets to experience the astonishing sight of snowfall here. The places that you must visit in Murree are Dunga Gali, Muskpuri Hill, Nathia Gali, Bara Gali and Mall Road. Don't forget to ride on the cable cars while in Murree
Hunza Valley
Hunza Valley is situated in the Gilgit region of Pakistan. It is a mountainous valley that captures the attention of the tourist because of its spectacular views. It is said to be the hidden paradise that offers a rich experience where you get to create your dream photos. The people of Hunza are said to be the great host that offers a warm welcome to the tourist. Baltit and Altit forts are the must-visit places.
Kalash Valley
Kalash Valley is situated in the Chitral District of Pakistan. It has a rich historical background as the people here belong to various old tribes. The people here are very cheerful and hospitable. The place holds lots of lakes, rivers, and villages that are the center of attraction of eyes. Kalash Valley holds some amazing festivals like Uchal festival, Chomos festival and more which attract are the main center of attraction for tourist
Shangrila Resort
Shangrila resort is one of the most splendid resorts in the country. It is located in the central valley of Gilgit-Baltistan i.e. Skardu. It is said to provide once in a lifetime experience that one wants to live again and again. It is encircled by fruit laden orchards and flower filled gardens. The resort constitutes a restaurant that is constructed in the structure of an aircraft that provides a completely unique and different experience
Rawlakot
It is a town that is situated in Azad Kashmir. Rawalakot is also the district headquarter of Poonch Division which is surrounded by beautiful hills. It depicts a scene of scattered pearls that astonishes one. The places that you must go in this town include Tatta Pani, Banjosoa Lake, and Toli Pir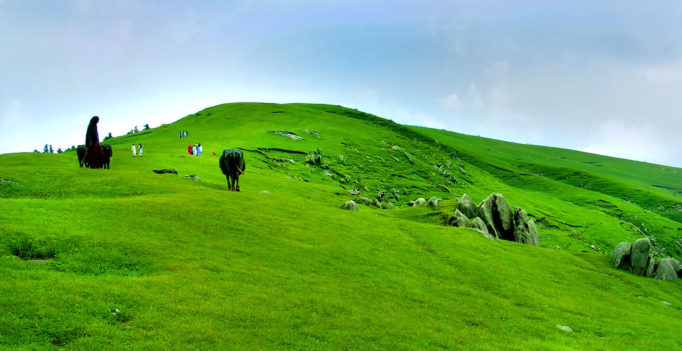 These are some of the most amazing places of Pakistan that one must tour to explore the hidden beauty of the nature.